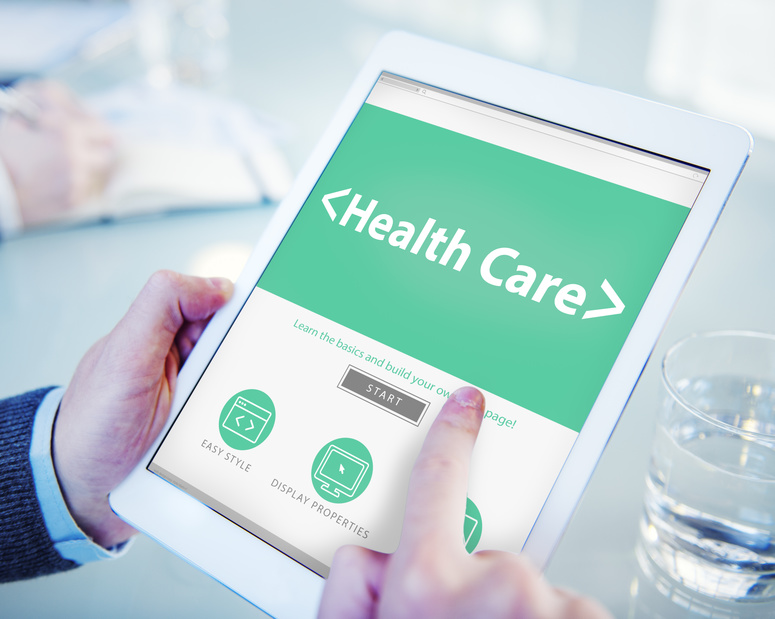 "Wherever there is a mobile signal, there is the capability for delivering better healthcare" — Eric Topol, Professor of Genomics, Scripps Research Institute.
Based on the survey conducted by The Economist Intelligence Unit, 64% of healthcare executives believe that mobile health can dramatically improve the outcomes by giving people greater access to medical information. 24% believe that mHealth could reduce medical costs for individuals and also offer more effective approaches to preventing epidemics and pandemics.
There are close to 5 Billion mobile users worldwide and people are already using their mobile phones for communication, networking, news, entertainment, payments, shopping, reading, and much more. Mobile phones have transformed the way we live our lives. The way consumers are accessing healthcare is changing almost every day and mobile and wearables are playing a huge role in that. Increasingly, the patients are capturing more and more data about themselves and empowering the healthcare providers with more information to help them offer better patient care. The relationship between patients and doctors is moving towards becoming more collaborative one.
Let us look at some of the ways in which mobile is transforming the healthcare experiences –
Remote Patient Monitoring
Remote patient monitoring enables monitoring of the patients even when they are not physically present in the clinics or hospitals. It helps in increasing the access to care by being in touch with the physicians without necessarily increasing the healthcare delivery costs. Remote Patient Monitoring systems which can alert the physicians or caregivers in case of health emergencies are blessings for older patients.
Mobile phones can be very effectively used as communication tools. Mobiles can also be used for measurements of medication adherence, recording of glucose, blood pressure or oxygen saturation readings, symptom reporting, or vital sign measurements.  Instead of scheduled visits to the physicians, patients can meet the doctors virtually or seriously ill patients can schedule a virtual checkup from the convenience of their homes.
Video Consultations
Using video conferencing capabilities, patients can easily interact with their physicians and share their health concerns. They can also use video conferencing to show some physical symptoms and provide more accurate information to the physicians without actually visiting the hospital. Patients get a comfort feel and peace of mind when they see and speak with their physicians. Especially in rural areas, where there are limited medical facilities, video consultations are proving to be extremely useful for offering better and wider patient care.
 Patient Education
Google has confirmed that 'Health and Fitness' has been the fastest growing app category. According to a paper on the mHealth app development industry, there are more than 100,000 Android and iOS apps dedicated to mobile health. The $4 billion global health and fitness mobile app market is expected to grow to $26 billion by 2017. To better equip the patients to take more informed decisions about their health and wellness, there is a vast array of educational articles, videos and games available through apps. In rural parts of India, there have been experiments where nurses used videos on mobiles to for patient education in a maternal and child health project.
Health and Fitness tracking apps are helping consumers in tracking their heart rates, calorie burn, steps, calorie intake and all such aspects to help them maintain a good health.
mHealth Case Studies
Under the Wireless Heart Health project in China, eleven thousand heart patients were given smartphone-enabled heart sensors which sent the patient data to a team of 96 community doctors. The doctors analyzed the data and then consulted the patients through text/ phone. The project identified 1100 patients with severe cardiovascular problems.
In the early 2000s, researchers in New Zealand ran a pilot project wherein on daily basis, they shared text messages with a group of 1700 smokers. The messages offered encouragement, tips on how to deal with cravings and other advice. It was seen that those who received the text messages quit smoking at more than twice the rate.
Cleveland clinic used an app-based solution for remote patient monitoring. It was observed that the heart patients using this solution were able to visit their doctors 27% more often to better detect problems that required medical attention. The diabetic patients increased the number of days between their appointments by 71% and hypertension patients increased it by 26%.
During The 2013 GSMA mHealth Grand Tour, all the cyclists were provided a continuous blood glucose monitor and heart rate monitor and the bikes were equipped with sensors for distance tracking and rest periods. These sensors tracked the blood glucose levels, heart rate and cycling statistics. The data was made available to the families and clinicians to help them remotely track blood glucose levels and monitor their overall performance.
Mobile technologies undoubtedly have the potential to transform healthcare by improving the outcomes, cutting the costs, and improving the efficiency of the overall healthcare industry. These are helping people to be more proactive in taking care of their health. As Mr. Sohn, President and Chief Strategy Officer, Samsung Electronics says, "Now is the right time for investing in mobile health…Five years ago, it was too early. Five years from now, it will be too late."