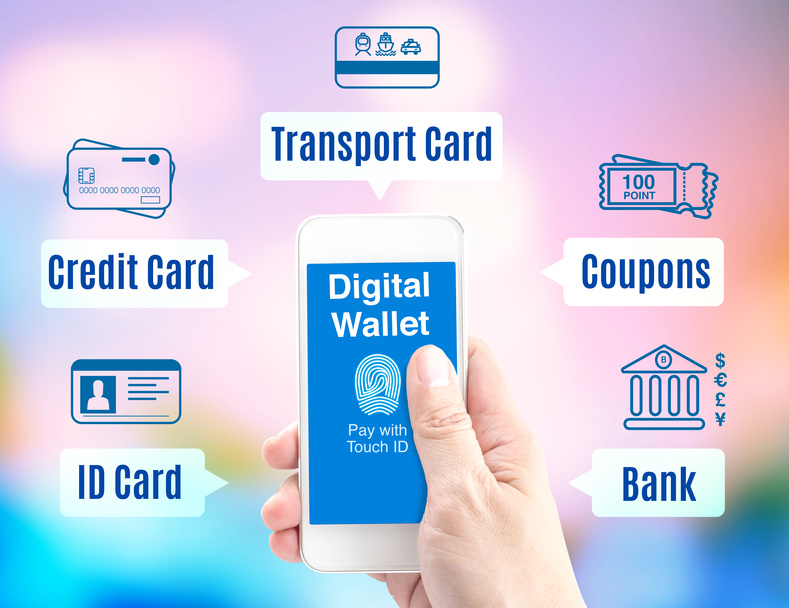 NFC is often discussed with reference to mobile payments. With iPhone 6 supporting NFC with Apply Pay, the excitement around NFC again picked up a lot in the last year.
Undoubtedly, there is huge traction for NFC all over. According to a study by Juniper, by the end of 2016, the number of mobile wallet users globally will grow by 100% and will reach to 200 million total users. Obviously so many users will not be using this technology only for making payments. There is a huge opportunity to expand NFC to other non-payment applications including security, access, and marketing.
Let us look at some of the other applications of NFC which can bring in a lot of convenience and also reduce costs for the consumers –
Access Key
Last year, The Information reported that Apple is in active talks with technology providers like HID Global and Cubic for expanding the use of NFC beyond just payments for other types of transactions such as building access or public transport ticketing.
Disney has already implemented it in the form of MagicBands. These are credit-card encoded rubber bracelets which the Disney visitors can for Hotel key or theme park ticket.
VingCard Elsafe in Barcelona allowed the Mobile World Congress conference attendees to access their hotel rooms using their NFC-enabled handsets.
Coupons and Offers
During a study conducted for the NFC Forum, Strategy Analytics surveyed 1,000 mobile users. It was observed that the mobile consumers preferred using NFC over other mediums such as QR codes, beacons, and Web browsers.
NFC coupons allow consumers to redeem their shopping coupons directly through their mobile phones. Such coupons influence the purchasing decisions of the shoppers. According to a research by Business Insider, 10% of mobile coupons are redeemed as compared to only 1% of the print coupons.
In Tokyo, a project called The Shibuya Clickable Project, proposed putting up NFC-enabled stickers on 300 street light poles – Users could scan their NFC-enabled phones on these stickers and avail discounts and coupons from nearby shops and cafes.
In Singapore, consumers could avail a free drink at the 51 stores of 'The Coffee Bean & Tea Leaf' chain – by simply tapping their phones on the NFC tag.
Exclusive Previews
NFC technology is being used by consumers to get access to exclusive previews and content of their favorite shows, TV serials and movies or even meet their favorite stars.
In the UK, people got a chance to meet their favorite star Robbie Williams by entering the NFC-enabled competitions inside various cabs. The cabs were installed with TV screens where some exclusive backstage footage of Robbie's previous shows was played. After 30 seconds of watching the previews, the cab riders were asked to tap on any of the NFC tags located in the cab. The tap took them to a competition page where they could participate in a contest and win special goodies and also win a chance to meet Robbie Williams.
The fans of the drama series Rizzoli & Isles got a chance to view the unique content, video trailer, get custom wallpaper of the show, and also get access to exclusive mobile game, by placing their phone near a NFC tag on the storefront.
Public Transport
NFC technology is considerably simplifying the way travelers can make secure payments in transit. NFC-enabled phones offer the much-needed convenience to the commuters. The tickets stored in the mobile phones are more durable and travelers don't need to worry about the loss of tickets. Beyond just the payments, the NFC-enabled phones can also be used to quickly access up-to-date information about the trip, transit schedules and connections, special offers and promotions, emergency messages, destination highlights and more.
China uses NFC technology in public transport all over the country. Spain has also tested NFC payments for Madrid Public transport as well as taxis.
Under a recent initiative, still in beta, Air France is offering NFC boarding passes to some passengers in certain aircrafts. With the NFC boarding pass, passengers can get on their flight without needing anything else.
Tour Guide   
Tourists can use their NFC-enabled devices as tourist guides. They can wave their devices in front of tags to get useful information about landmarks, information about the building or museum, download maps, or avail coupons and discounts.
In the very near future, when the number of NFC-enabled phones grows, I am sure that more and more airports, stadiums, event locations, movie theaters, and more, will seriously consider investing in the infrastructure that allows consumers to get all the required information with the tap of an NFC phone.
The future could come sooner than we think!