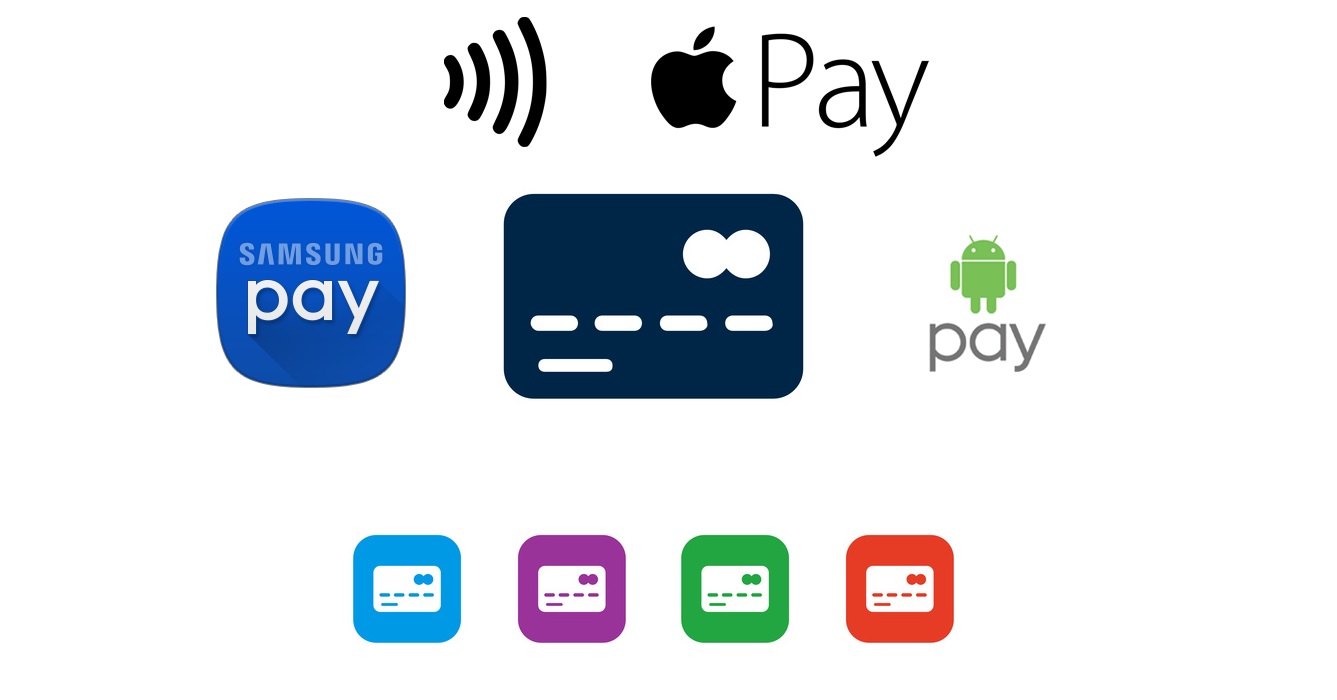 "The evolving social and digital media platforms and highly innovative and relevant payment capabilities are causing seismic changes in consumer behavior and creating equally disruptive opportunities for business." – Howard Schultz
The change the CEO of Starbucks was talking about may already be here. Gartner has estimated that by 2017 mobile payments worldwide would touch $ 720 Billion, up from a still substantial $ 235 Billion last year. Vendors are scrambling for a piece of the payment pie and there is a wide variety of options, systems and methodologies out there already.
Apple Pay has been around for over a year now and can legitimately claim first mover advantage – Tim Cook is reported to have claimed that over the last 12 months or so $2 out of every $3 paid with contactless methods was over Apple Pay – that's substantial. Google is not waiting for things to happen, though – in May of this year they announced that Android Pay would be included as standard in coming Android versions. And then there is the recent introduction of Samsung Pay into the market.
It is fair to say that consumers are confused as a result of all these choices. This reflects in the somewhat slower than expected rate of adoption too. For example, a survey by CreditCards.Com found that just over 1 in 6 (17%) people would "always" or "most of the time" pay using their smartphones. Let's take this opportunity to try & clear the air a bit. In the next few posts we will try to identify the differences between these 3 big names in the mobile wallet game and to then zero in on what can consumers and retailer expect from these technology platforms beyond just payments.
In this post let's set out the major differences between Apple Pay, Android Pay and Samsung Pay and set up a base for the follow-up posts.
| | | | |
| --- | --- | --- | --- |
| Head | Apple Pay | Android Pay | Samsung Pay |
| History | First off the blocks and is, therefore, the most widely accepted so far. The rising competition seems to be hitting close to home though with iPhone 6 users trying Apple Pay dropping from 15% to 13% from March to June this year. The number of "committed" users also dropped from 48% to 23% in the same period. | This is a platform (rather than a specific payment product) that any Android phone can leverage. The platform is a development of the Google Wallet. | Samsung's acquisition of Loop Pay paved the way for the launch of Samsung Pay. |
| Technology | NFC-Based using tokens, participating retailers should have an NFC reader | NFC-Based using tokens, participating retailers should have an NFC reader | NFC-based using tokens and Magnetic Secure Transfer (MST) using encrypted credit card information. This means that it can be used with virtually all magnetic swipe type credit card reading machines that most retailers already possess |
| Devices | iPhone 6 & above, Apple Watch | Any Android KitKat 4.4 phone with NFC or HCE. It is not yet compatible with Android Wear OS so restricted to smartphones for now & not wearables. | Galaxy S6, Galaxy S6 Edge, Galaxy S6 Edge Plus, Galaxy Note 5 & Gear 2 |
| Acceptability – Banks & Telecom service providers, retailers | Apple Pay is accepted by over 500 US banks and all 4 of the major US carriers. 900,000 retailers have also signed on. | Android Pay is accepted by AT&T, T-Mobile, Sprint & Verizon. Google reports that over 1 million retail outlets accept Android Pay. Only 13 major US banks are onboard at this time. | Samsung Pay is not yet accepted by Verizon, but the other 3 major US carriers are onboard.  3 major banks – BankAm, US Bank & Citi support Samsung Pay. Since this can be used on pretty much any credit card terminal the retailer acceptance is already huge – over 30 million outlets by one measure. |
| Online | Apple Pay seems to have a clear lead now as it is already accepted by nearly 50 Apps and online stores. | Android Pay is still not widely usable for in-app purchases | App payments support strategy is not yet clear |
As you can see, there are a plethora of options out there and each has its own pros and cons – what is clear is that there are big guns throwing big money into this battle. The winner will win big as will the retailer who backs them. And what about those retailers who believe the gospel of Walmart, Target and Best Buy and are considering CurrentC? Well that's a story for another day but let us end with words of wisdom from the Oracle of Omaha that show that payment is, an important, but just one part of the economic process, "Price is what you pay. Value is what you get."