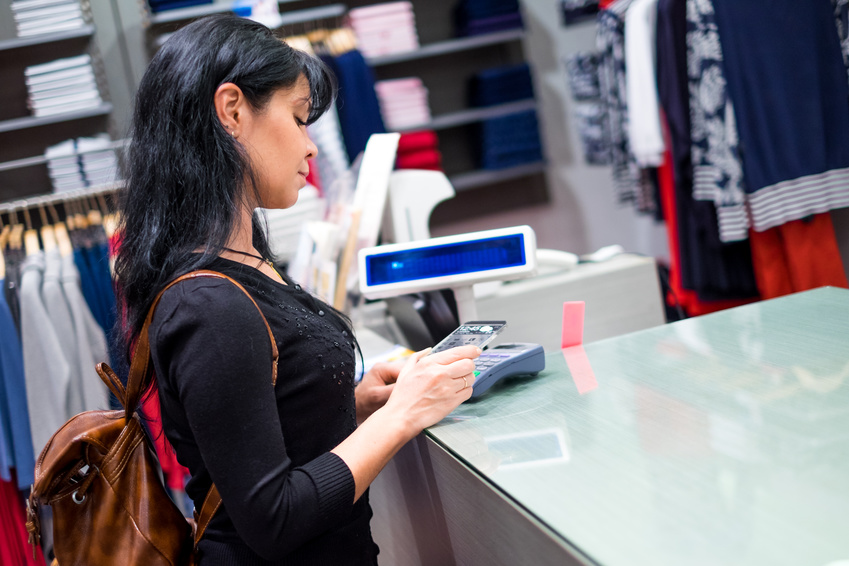 Over the last couple of posts, we have kept the focus on payment technologies in general and to some extent on NFC in particular. While putting these posts together, we came across some disquieting signs as well. In a previous post, we had reported on the findings of Mobile research firm Yankee Research for the 2013-14 holiday season that only 1 in 6 consumers used their mobile to make an in-store purchase and how almost 3/4th of even these customers made less than 5 such purchases a month. There are also reports of major retailers disabling NFC readers in-store and specifically disallowing payments with Apple Pay. While some of this is down to consumer confusion and competitive payment offerings by the retailers clearly everything is not rosy in this picture.
Experts have called Mobile Payments a solution in search of a problem. The stated value proposition was that we could all leave our homes without bulked up wallets containing stacks of credit cards and instead trust all that information to our mobile phones. Unfortunately, a fragmented market has meant that card-free days are still not upon us. As far as the retailers are concerned they had no real issues with the way payments were being made even in the pre-mobile days. People swiped their cards, they got their money – simple. If it ain't broke don't fix it – right? Our view is the real driver to widespread adoption of mobile payments and NFC among retailers will be beyond payments. Retailers are looking for ways in which NFC can help them to sell more, serve customers better and build stronger relationships with their customers. The good news is NFC can help – in this post let's look at some benefits to retailers beyond NFC.
Marketing / Customer Acquisition: NFC can play a role specifically in creative ways to use signages. Posters in the neighbourhood of the store can promote offers and even offer location-based advice on how to get to the store. This greater specificity, visual appeal and interactivity can drive greater prospect engagement and improve the effectiveness of hyper-local marketing especially in the festive shopping season when there are a variety if retailers in the same locality with competing offerings.
In-store: Customers looking to make more complex and involved purchase decisions need to be convinced – more information can be the key here. Retailers have been adding NFC tags to the products and product displays for a while now towards this end. The objective is to offer the customer in the store a much more interactive, informative experience. The tags help the customer navigate to websites with more information on the product – for eg. product videos, reviews, special offers and stocking information on the specific variant. In-store NFC tags can also offer customers information on promotions available at the time and thus increase their acceptance.
An added benefit of using NFC-based product tags in-store is how this allows the gathering of information on the product preferences of the customers – data on the tags that get scanned and the sales that then accrue can tell the retailer much about the products that are in demand and what more needs to be done to push their sales along.
Social Currency: Today's world is a social world. It is a truth of the social world that the more the number of customers engaging, liking, sharing and connecting with the brand on social media the better its social reputation. Retailers seeking greater social currency and wider reach in the social space can turn to NFC for help. NFC tags in the store can facilitate check-ins on social platforms like Four Square and also make it easy for them to engage with the retailer's brand on social platforms like Facebook and Twitter.
Customer Loyalty: This is where the retailers have the most hope from NFC. Creating lasting and strong customer relationships is the holy grail for retailers and NFC can be their secret weapon here. Knowing more about the customer is the first step to building this relationship. When the customer taps the mobile device information about them and the relationship they have with the brand becomes available. The retailer can then tailor offers relevant to them and address their specific preferences. Customers get the special treatment they deserve and engage with the brand at a much more personal level.
As far back as 2012, while commenting on a Forrester report titled "NFC: What Lies Beyond Contactless Payment" Principal Analyst Thomas Hesson said, ""The key long-term driver for NFC technology is that it can enable many new product and service experiences beyond just mobile contactless payments. The list of new use cases is long: convenient transport experiences, next-generation shopping experiences, authentication and identity management solutions, or immersive marketing experiences. NFC will also expand into other consumer and workforce connected devices, facilitating content and app sharing and cross-device experiences." It's fair to say this brave new world of NFC is not yet completely visible, but it is still true that for retailers to whole-heartedly embrace NFC the future will have to get here sooner rather than later.